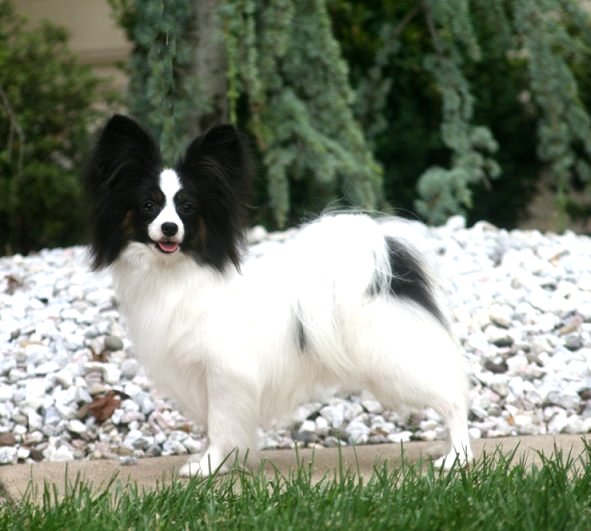 Rarely are show prospects ever made available, however in special circumstances one may become available to a qualified buyer. Inquiries will be evaluated on a case by case basis, and only to buyers with ample references and/or approved breeding programs. Please feel free to contact me privately for additional information.
You've got to follow your passion.
" You've got to figure out what it is you love--who you really are.
And have the courage to do that. I believe that the only courage anybody ever needs is the courage to follow your own dreams."
- Oprah Winfrey

The beautiful Papillons that grace the pages of this website took over 30 years of pedigree research, skill, knowledge, heartache and dedication, and as a result Crisanda is able to produce lovely, typey Papillons today.
©Vickie Ehrlekrona ~ Crisanda Papillons ~
All rights reserved
©2011-2015

(Photo above is courtsey of Team Garofalo)