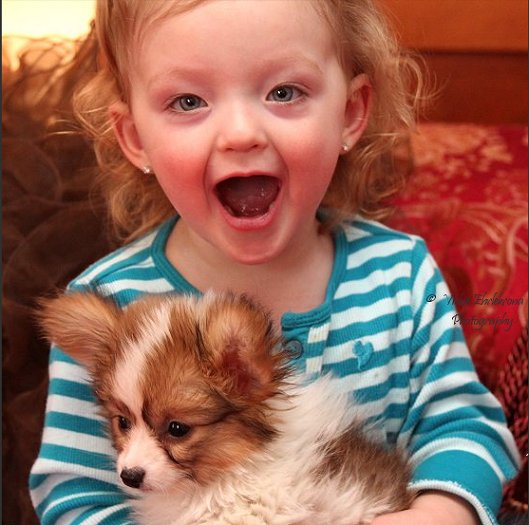 Crisanda babies were always kid tested & Raeney approved!
~ We retired from breeding and showing Papillons in 2015.
We no longer breed Papillons.

Thank you for taking the time to take a peek at what Crisanda has to offer in the way of quality Papillons. I am proud of the quality of Papillons I produced over the decades,and many of my pretty dogs can be found throughout my website.
We hung up our hat in Papillons in 2015 after we finished our last Bronze Grand Champion JJ. Because we no longer breed, and can't help you with a puppy, we can only refer you to the PapillonClubofAmerica.org and to the Breeders referral page. I have provided the link for you to the left. Good luck in your search for your butterfly baby!

The beautiful Papillons that grace the pages of this website took over 50 years of pedigree research, skill, knowledge, heartache and dedication, and as a result Crisanda was able to produce lovely, typey Papillons.
©Vickie Ehrlekrona ~ Crisanda ~
All rights reserved
©2011-2025