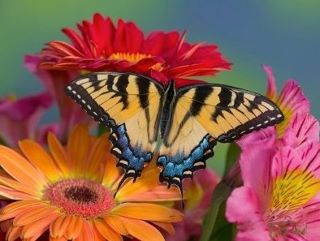 ~ REFUNDS, REPLACEMENTS & EXPENSES ~
*PLEASE NOTE:



~ All deposits/or funds sent are non-refundable & non-transferable ~

The goal of of Crisanda is to place our dogs/puppies in loving homes in a timely manner so they may bond with their new family. If a dog/puppy is held specifically for a buyer, a change of mind can quite often jeopardize the chance for that particular puppy to be placed in a home while still at a desirable age.

A deposit gives you a guaranteed position in line on the waiting list in the same order in which the deposit was received or it reserves a buyer a puppy that is currently available from a litter. By sending a deposit, a buyer is entering into a legally binding contract both implicitly and expressly to purchase the specified animal for which the deposit was made.

***There are absolutely *no* cash refunds of any kind, for any reason or circumstance. This includes, but is not limited to holding fees, deposits, pre-payments, purchase price, shipping charges, medical expenses, or any other other costs or expenses related to any puppy sold. This means that if you send funds to hold or purchase a puppy at no time will cash funds ever be returned to you for any reason which includes risk of loss. I do not sell or market your replacments should you not choose a replacement. Provisions for risk of loss have been made as set forth in my contract and a buyer is covered and taken very well of there.


Replacements of the puppy/dog fall under the guidelines provided for and allowed in the contract. There are specific provisions and requirements that have been put in place for a buyer should a replacement of a puppy be needed.
**I have never had a family have to return an animal to me, however I want to make it very clear that at any time during the lifetime of the animal I will take my any of my puppies back! None are ever to be surrendered to rescue, animal shelters, pounds, human societies, other families, etc.
Any
dog I breed or sell can
always
be returned to me at
any
age for
any
reason.

The beautiful Papillons that grace the pages of this website took over 30 years of pedigree research, skill, knowledge, heartache and dedication, and as a result Crisanda is able to produce lovely, typey Papillons today.
©Vickie Ehrlekrona ~ Crisanda Papillons & Affenpinschers ~
All rights reserved
©2011-2015