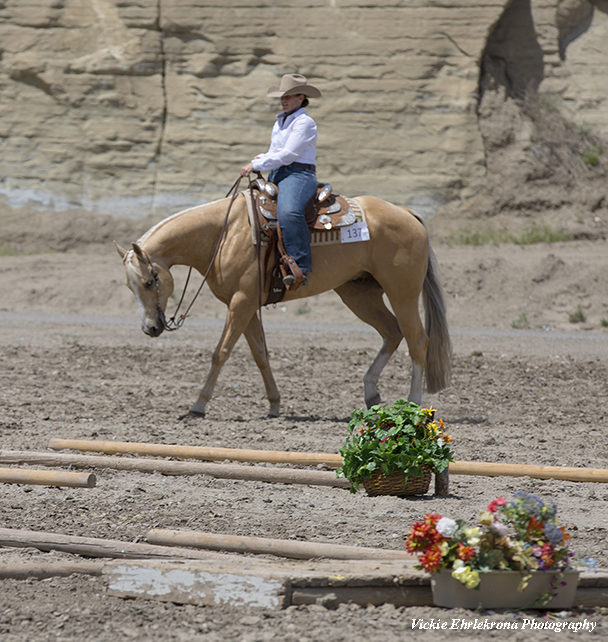 ~ Kickin' Some Can ~
"Rio"
5/14/10
16.3 hands
When I attended the NILE (a large livestock sale and exhibition show) in October here in Billings with my daughter I had no intention of bringing home anything, let alone a horse for myself. We were there to look for horses for Amanda, not me, but when I spotted this handsome young Palomino gelding at the show there was simply no bringing me back.
When I first saw Rio he had drawn a crowd of horse show/& performance people and ranchers who were just about as smitten with him as I was. This big boy was all flash and dash and he was putting on quite the show for the onlookers. I just stood back and watched him be lunged and put through the paces by his breeder. I just couldn't take my eyes off of this magnificent animal, and I couldn't get over how his coat shimmered in the sun, almost like he was dusted in gold and his sparkling white mane and tail flashed and danced as he loped. He had the physique of an conditioned athlete, every muscle rippled with strength and power and it was obvious he was an athlete ready to win.
His photos simply do not do him justice and when I told my daughter I would own him by the end of the day she thought I had gone mad, my checkbook says I did too, but he now grazes in my pastures and I can look out and see him any time of the day I want to!! LOL! I just love beautiful animals of all kinds and I was born and raised on and around horses for over twenty years and then resumed exposure to them when my daughter Amanda begin to show horses at the young age of 8 years old so owning a horse is nothing new for me.
Rio is simply breathtaking, and he is built for speed and agility. His pedigree is full of top ranking and performing barrel racing horses, thus his name...Kickin' Some Can!! Within two days of owning him I had three significant offers to buy him but I turned them all down. Rio will be put to good use here, and will be trained to barrels and performance events. He's got some can to kick! LOL!
Rio joins our other lovely performance horses here at Crisanda. Take a peek at him in the video clips above!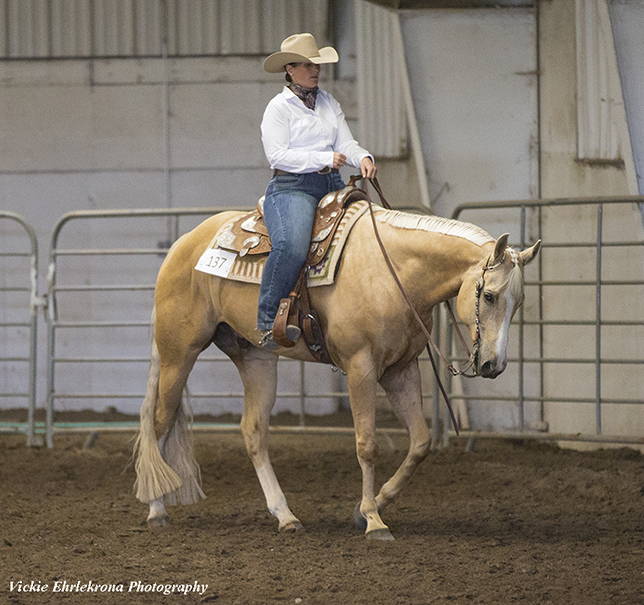 ~~~~~~
Vickie Ehrlekrona
Crisanda Inc. Performance Horses™


Kickin' Some Can

* Click on each individual photos to enlarge photos!