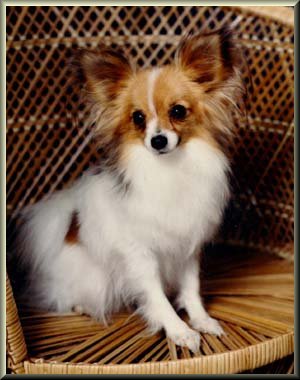 ~ In Loving Memory Of ~



Ch Hodges Rasin H CD



Rasin was a wonderful introduction into the world of "butterflies". Weighing in at 4 pounds, Rasin was tiny, compact, sweet tempered and a loving companion. Shown below with my friend Debbie Aves winning a group placement, Rasin went on to finish her championship quickly, in limited showing. She then went on to complete her companion dog title (obedience)in three consecutive shows. Truly an amazing feat for such a tiny girl.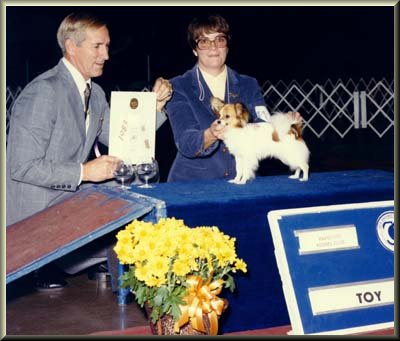 In her old age she spent most of her time in my mother's lap, a job she loved doing the best. Her passing has left another enormous void in our lives. Losing cherished old friends is always very tough, but worth every ounce of sadness because we were fortunate to be loved so deeply by them.
A loving and devoted companion, she is greatly missed.

Rest in peace dear girl. We will miss you deeply.

xooxox, Vickie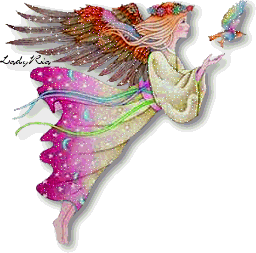 Fly
Celine Dion

Fly, fly little wing
Fly beyond imagining
The softest cloud, the whitest dove
Upon the wind of heaven's love
Past the planets and the stars
Leave this lonely world of ours
Escape the sorrow and the pain
And fly again

Fly, fly precious one
Your endless journey has begun
Take your gentle happiness
Far too beautiful for this
Cross over to the other shore
There is peace forever more
But hold this memory bittersweet
Until we meet

Fly, fly do not fear
Don't waste a breath, don't shed a tear
Your heart is pure, your soul is free
Be on your way, don't wait for me
Above the universe you'll climb
On beyond the hands of time
The moon will rise, the sun will set
But I won't forget

Fly, fly little wing
Fly where only angels sing
Fly away, the time is right
Go now, find the light






The beautiful Papillons that grace the pages of this website took over 30 years of pedigree research, skill, knowledge, heartache and dedication, and as a result Crisanda is able to produce lovely, typey Papillons today.



©Vickie Ehrlekrona ~ Crisanda Papillons ~
All rights reserved
©2011-2015