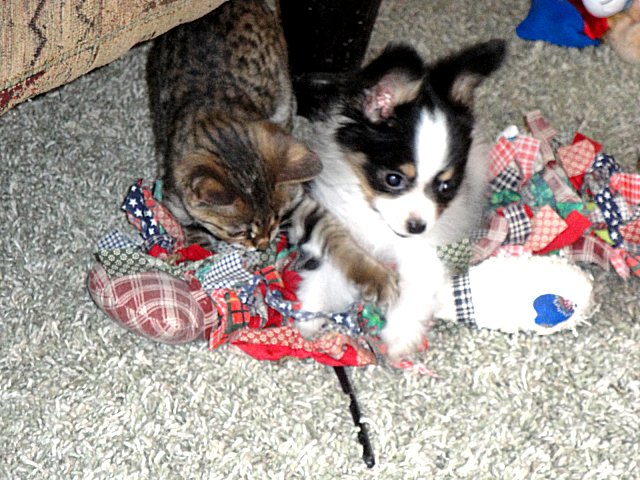 ~ Links ~
I have tried to gather and provide quality links that will direct novice and professional dog people alike to sites that are informative and useful. I am not affiliated with these sites in any way and I am not responsible for anything on these sites. If I don't have a puppy you would like then the Papillon breeders listed below I know personally, and can vouch for their impecible ethics. I offer these links as a service, and hope you can benefit from them.
Every effort has been made to ensure these details are correct at the time of uploading. If you should locate any interesting articles, sites, or have any suggestions/comments regarding this website, please feel free to e-mail me at,
Crisanda
Thanks!

The beautiful Papillons that grace the pages of this website took over 30 years of pedigree research, skill, knowledge, heartache and dedication, and as a result Crisanda is able to produce lovely, typey Papillons today.
©Vickie Ehrlekrona ~ Crisanda Papillons ~
All rights reserved
©2011-2015