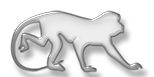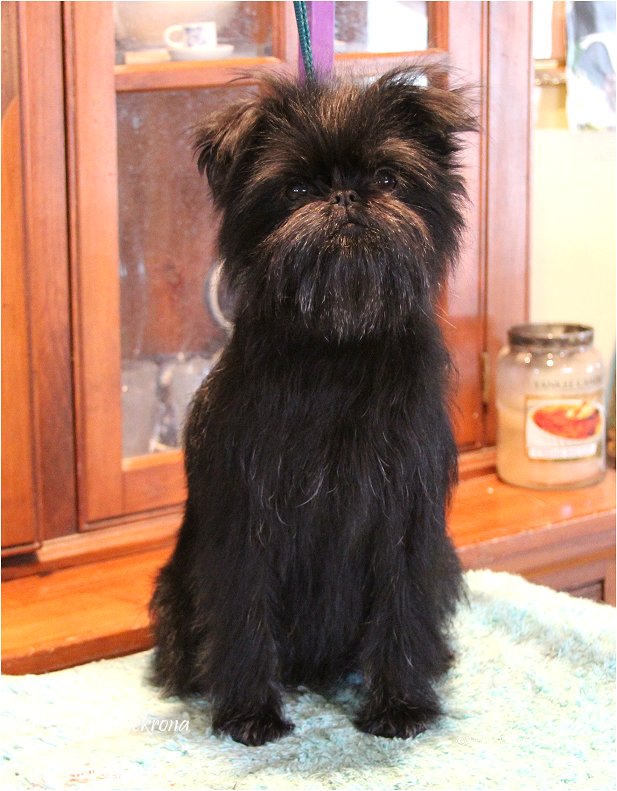 ~ CH Yb's Fashionably Late ~
"Gucci was retired to her forever home in 2015"
This darling little girl is just a delight and joy to live with. She is as happy as can be all the time, and she's pretty much the cutest thing this side of the Rockies.
She was like showing a Mexican jumping bean on a leash and at the mere sight of bait she would kick, pounce and jump in the ring. She was simply darling and the judges simply adored her personality. Needless to say I can safely tell you she finished her championship quickly with five majors.
Gucci is the essence of pure happiness barely contained in a darling monkey suit!! I am forever grateful to her breeders Dan & Kathryn Debruin for sharing her with me!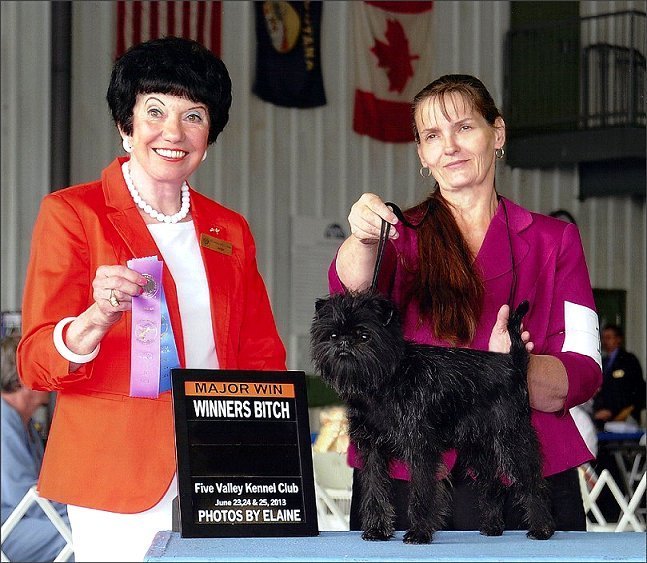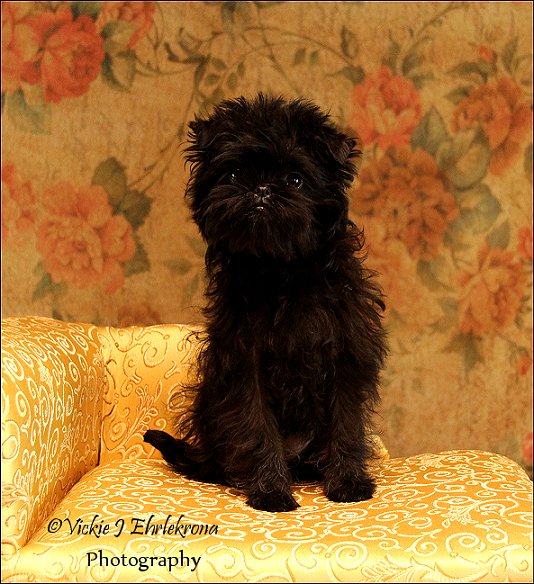 (12 weeks old above)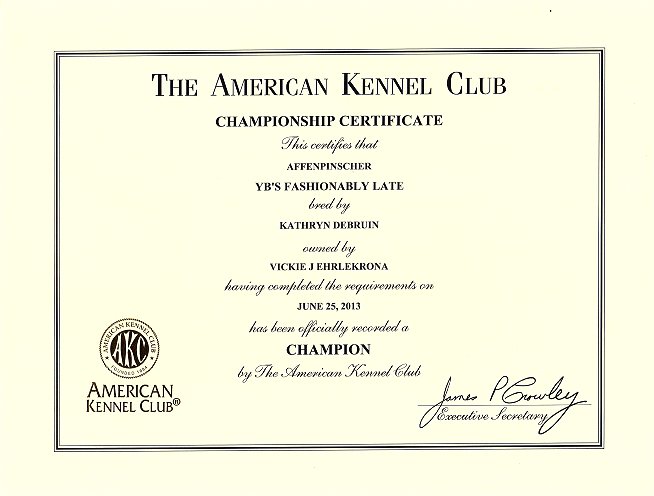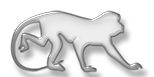 Champion YB's Fashionably Late
Breeders:
Kathryn Debruin
Owner:
Vickie Ehrlekrona
Parents
Grandparents
Great Grandparents
AM CH Velvet Dandy's Hugster At YB's
SE-V NORD UCH Pizzirico v Tani Kazari
FCI CH., ESG., BSG. Kyleakin Space Cowboy
Amazin Grace van Tani-Kazari
SUCH Velvet Dandy's Uniqua
Orlock Durvall
Orlock Muntenia
AM CH YB's Simply Irresistible
AM CH Lunars Clean Sweep
AM CH Lunars SG Black Orchid
AM CH Sienna Gold Lunars TigerLily
AM CH Hilane's Loose Canon
AM CH Yarrow's Over The Moon
AM CH Hilane's Hermonie

Pedigrees are deemed reliable but not guaranteed for accuracy.