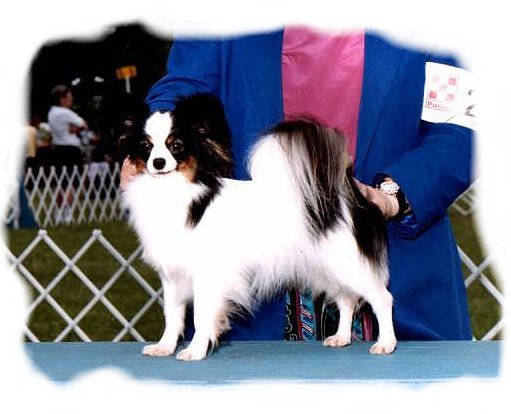 ~ In Loving Memory Of ~



Ch Ken Mar Painted War Party (DOM)



If a picture is in fact worth a thousand words, then her picture should cover any descriptive that I could ever write about her. She left behind several champion sons, two champion daugther and numerous champion grand children. I am forever indebted to her contributions to the breed and to my program. Feather you were simply the best. So loving and sweet and so much a loving pet in every way a Papillon could be. We love you. Be at peace dear Feather...until we meet again......

In 1999 after much email correspondence, Carolyn Mills of Ken Mar Papillons promised me the pick of Dos's next litter. I patiently waited and when the litter finally arrived in early September of 2000 I was thrilled that there was an opportunity to choose from three girls. After much nagging on my part I'm sure, Carolyn sent me photos of the litter via email. When I opened the photo I gasped...there she was...right there in front of me....the Papillon puppy I had always dreamed I would one day own. The first time ever I saw her face was at 5-6 weeks of age. Most say you can't pick a show puppy at that age, and maybe you shouldn't, but I did. I knew she was the bitch I had always dreamed of owning. I knew instantly that she was the puppy I wanted from the litter. I remember it so vividly, as if it were yesterday, how I with fast and fumbling fingers, quickly emailed Carolyn to communicate that Feather was the one I wanted. Then, for 12 weeks I held my breath for I was not the only one who saw this puppy's potential.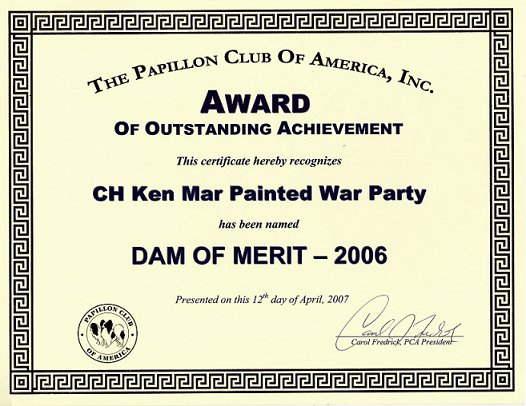 There was another that wanted her as well, a more notible, significant, and successful breeder than I, who spoke with Carolyn about trying to purchase Feather away from me...I can understand why. As a breeder I knew why...and they did too. It was the longest 12 weeks of my life. To this day I can still not capture in words what it meant to me to have this breeder, after seeing Feather's beauty, after having a more notible breeder than I want her, and then to still keep her promise to me and happily send me off with a bitch puppy that so many breeders only dream of breeding is something I can't put into words other than it meant the world to me. Knowing how hard good females are to get, I can't even say that if I had seen this puppy in one of my litters, and had promised her to another breeder that I could have kept my word. I would hope that I could, but it would have been very hard for me to let such a pretty bitch go. It says a lot about the integrity and character of one woman doesn't it.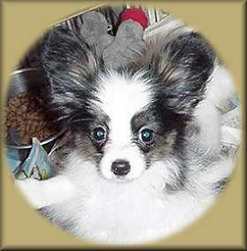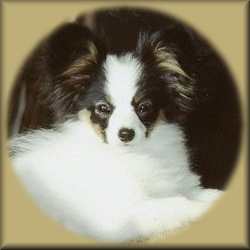 Little did I know then that Carolyn's unselfishness, friendship, and unwillingness to go back on her word to me would allow me to begin a wonderful journey of finally fullfilling a life long dream of breeding the type, and quality of Papillons that previously had seemed inaccessible. The quality of this bitch opened so many doors for me, and the list of her suitors below should make it quite obvious the caliber of dog I could access with her beauty. For 20+ years I struggled to access top producing lines but because of the gift of one lovely bitch, the incredible generosity of a handful of stud dog owners, and a few lovely litters, I was able to change the entire course of the quality of Papillon I am able to breed today. For many years I wained at whether I should I stay in this breed with it's more than fair share of difficult people, but the promise this young bitch showed at such an early age inspired me to try harder and remain in the breed and to continue on. All of the pretty Papillons that grace the pages of my website today I can attribute to Feather and her breeder.

How can one thank someone enough for that? How can you thank someone enough for giving you a chance to live your dreams when others would not? The only way I can think to even come close to thanking Carolyn Mills for her generosity is to breed the best descendants from Feather and her Ken Mar lines that I can, and with each passing day this beautiful girl graces my life Carolyn I think of you, and thank you, for the bitch of my lifetime and that dreams are made of. So in what seems like an insignificant statement when trying to capture the enormity of my gratitude for all you have done for me... "Thank you Carolyn, for allowing me to fulfill my life long dream of breeding sound, typey, and beautiful Papillons, many of which grace my gardens today."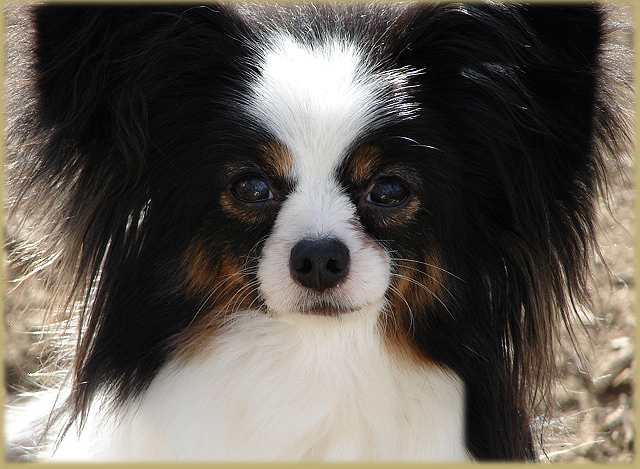 Rest in peace sweet Feather. I will miss you deeply.

xooxox, Vickie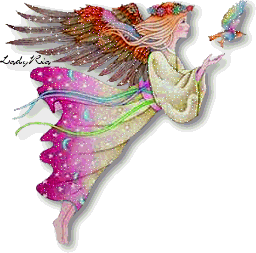 Fly
Celine Dion

Fly, fly little wing
Fly beyond imagining
The softest cloud, the whitest dove
Upon the wind of heaven's love
Past the planets and the stars
Leave this lonely world of ours
Escape the sorrow and the pain
And fly again

Fly, fly precious one
Your endless journey has begun
Take your gentle happiness
Far too beautiful for this
Cross over to the other shore
There is peace forever more
But hold this memory bittersweet
Until we meet

Fly, fly do not fear
Don't waste a breath, don't shed a tear
Your heart is pure, your soul is free
Be on your way, don't wait for me
Above the universe you'll climb
On beyond the hands of time
The moon will rise, the sun will set
But I won't forget

Fly, fly little wing
Fly where only angels sing
Fly away, the time is right
Go now, find the light






The beautiful Papillons that grace the pages of this website took over 30 years of pedigree research, skill, knowledge, heartache and dedication, and as a result Crisanda is able to produce lovely, typey Papillons today.



©Vickie Ehrlekrona ~ Crisanda Papillons ~
All rights reserved
©2011-2015